For an appointment call:  815.484.6920 
Commitment
Serving infants, children, and adults, our FitRight practitioners are committed to designing and fitting the most functional orthotics, bracing, and helmets to meet each patient's individual goals.
Experience
With over 53 years combined experience serving patients in the Rockford region, our highly skilled and professional ABC Certified Orthotists offer quality service utilizing the latest technologies.

Certified Orthotists are trained to evaluate, design, fabricate and fit custom orthoses and manage comprehensive patient care, including providing education on proper wear and care of bracing.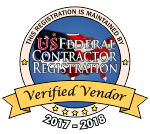 Products and Services
Cranial  – 
Cervical Orthosis –
Spinal Orthosis –
Lower Limb Orthosis
Upper Limb Orthosis
Frequently Treated Problems