Request an Independent Medical Evaluation
Care and treatment of initial injuries can be complex and if a correct diagnosis is not made initially, an employee's condition may deteriorate and injury be prolonged.  OrthoIllinois Occupational Health Service's thorough management of each case provides a focused plan for treatment and recovery and can decrease lost workdays and insurance premiums as well as increase productivity.
OrthoIllinois's Occupational Health Services are delivered under the direction of Robin Borchardt, MD, a specialist in occupational medicine. Should further specialized care be required, highly-skilled orthopedic surgeons, fellowship-trained in the areas of spine, hand/microvascular, wrist, elbow, shoulder, hip, knee, foot and ankle are available to provide the sub-specialized and leading-edge treatment needed.
Access a full range of rehabilitative services with WorkRightSM, where we focus on a safer work environment for you and your employees.
Walk-In Access* OrthoIllinois's  service offers prompt access, saving time away from the job, with same day appointments for all types of initial injury visits with an occupational medicine provider.  * Available during Rockford Injury Express hours M-F 8 am – 8 pm and weekends 10 am – 4 pm.  Closed:Easter Sunday, Memorial Day, Independence Day, Labor Day, Thanksgiving, Day after Thanksgiving, Christmas Day. New Year's Day; Closing at 5 pm on Friday, Nov. 30th and at Noon on Christmas Eve 2017.
Early, accurate medical diagnosis and effective treatment plans for injuries ranging from lacerations to repetitive-use conditions and complex traumatic injuries.
Injury treatment communication with focused medical management of injuries is what sets OrthoIllinois apart from other providers, offering timely phone calls from the occupational health physician to discuss the employee's work status, followed by a written narrative about the injury, and subsequent contact with the physician as necessary.
Medically appropriate restrictions to return employees back to work, reducing lost time days and lower OSHA recordable visits.
Drug and Alcohol Screening from our on-site laboratory and certified collectors provide accuracy and quality results.
Medications Cost Effective and convenient dispensing of medications if needed.
Prompt delivery of medical documentation for Work Status and Progress Reports, diagnositc screens, and drug/alcohol results.
Customer service and support with a dedicated Workers' Compensation team to provide up-to-date communication with employers and case managers to help better manage inured workers.
Senior Account Manager, skilled and experienced in occupational medicine and dedicated to serving your company's healthcare needs.
Rehabilitation Therapy delivered by highly trained and experienced physical and occupational therapists help restore mobility and build strength and endurance. Now available from four convenient locations in Rockford, Belvidere, Loves Park, and Rockton/Roscoe.

Robin Borchardt, MD
Medical Director of Occupational Health Services, is a specialist in providing comprehensive work-injury care and case management. He has earned the trust and respect of area employers, patients and his peers over the past 20+ years for his proven medical expertise and understanding of Workers' Compensation needs. Dr. Borchardt works closely with sub-specialist musculoskeletal physicians, rehabilitation therapists, support staff, employers and adjusters toward the common goal of returning injured workers back to work quickly and safely. Dr. Borchardt graduated from the University of Illinois College of Medicine in 1988. He has actively practiced Emergency Medicine, Employee Health, Industrial and Occupational Medicine, served as Emergency Department Assistant Director, President of Medical Staffing, and Medical Director of Occupational Medicine. His primary interest is Occupational Medicine.
Meet the Occupational Health Services Support Team
Roberta Grove, Senior Account Manager, Occupational Health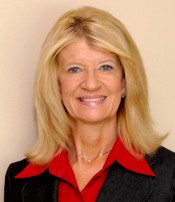 Susan Sondgeroth, Clients Services Coordinator (Customer Service including Occupational Health requests and support).
Pam Jewel, Employer Services Coordinator
Diane Latos, Workers Compensation Coordinator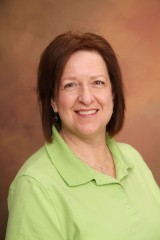 Lisa Donmeyer, Workers Compensation Coordinator
Sarah Woby, Workers Compensation Coordinator
A team approach is required between the medical provider, employer, case manager, and insurance carrier to lower Workers' Compensation costs while providing a quality-focused total continuum of care to employees injured on the job. Contact Roberta Grove, Senior Account Manager to learn how to provide your workers with "… A higher standard of care."
Phone: 815-979-9437 Email:  roberta.grove@orthoillinois.com