Rex D. Brown, MS, CEAS
Specializing in the field of Industrial Rehabilitation, Rex has utilized his extensive experience in spinal and scapular stabilization, body mechanics training, work conditioning, work hardening, functional capacity evaluations, and return to work programming to the benefit of Rockford-area workers since 1988. With a focus on injury prevention, he has specialized in creating APA/EEOC-compliant functional job descriptions, post-offer employment screenings, and return to work/fit-for-duty assessments. He is currently a Certified Ergonomic Assessment Specialist and certified in the XRTS FCE protocol.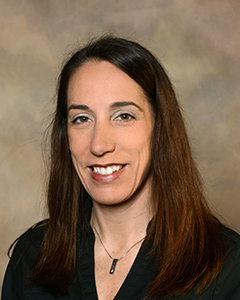 Rachel Viel, MS, PT, CWcHP
Rachel has been working in the Rockford area since 1997 honing her skills as an expert in the area of functional testing and management of work-related injuries. Additional training and certifications in nationally-recognized functional testing programs and her critical thinking skills have allowed her to utilize a legally defensible F.C.E product for accurate assessment of functional status. Rachel has also provided educational training to insurance adjustors, case managers and attorneys regarding functional testing. She is currently a Certified Workers' Compensation Healthcare Provider and Certified XRTS FCE provider.