Brian Braaksma, MD
Dr. Brian Braaksma is a fellowship-trained orthopedic spine surgeon at OrthoIllinois in Illinois.  Fellowship training is the highest level of medical education in the U.S.
Dr. Braaksma earned his undergraduate degree in biological sciences at Texas Christian University in 2002 with Summa Cum Laude honors.  He obtained his medical degree from Columbia University College of Physicians and Surgeons in 2006.  He completed a residency in Orthopedic Surgery at Rush University Department of Orthopaedic Surgery where he received clinical distinction honors in his clinical rotations.  He completed a fellowship in spine surgery at New York University Hospital for Joint Diseases in New York.  He is Board-certified by the American Board of Orthopaedic Surgeons.
Dr. Braaksma grew up on a farm in the rural Midwest, where he feels learning the values of hard work and dedication were instrumental to his ability to pursue and complete a medical education.  He realized early on a desire to become an orthopedic surgeon by the time he was in high school, by observing surgeries with local physicians.  During his medical education and orthopedic residency, Dr. Braaksma was most intrigued by the specialty of spine and decided to specialize in that niche.
As a spine surgeon, he emphasizes non-surgical treatment options in advance of surgery, holding that as the last resort for patients.  If surgery is necessary, Dr. Braaksma is trained in the latest minimally invasive spine surgery techniques that reduce the length of the incision, the time in the hospital and the time needed for recovery.  Many patients can have their surgery in the morning and be home later the same day to recover in their own home.
In addition to his extensive medical commitments, Dr. Braaksma is an avid golfer, and enjoys watching sports, playing drums and guitar, weightlifting, traveling and skiing.  He enjoys spending his free time with his wife and his young son.  After spending the last 10 years of his medical training in Chicago and New York, Dr. Braaksma enjoys the return to the Midwest and Rockford, Illinois, and the sense of community that he grew up in.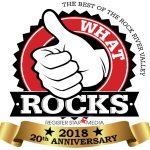 | | |
| --- | --- |
| BACHELOR'S DEGREE | Texas Christian University |
| MEDICAL DEGREE | Columbia University College of Physicians and Surgeons |
| RESIDENCY | Rush University Department of Orthopaedic Surgery |
| FELLOWSHIP | Spine Surgery at New York University Langone Medical Center |
Insurance Questions?
Dr. Braaksma and Ortho Illinois accept multiple insurance providers. To see a list of insurances accepted click here. Contact your insurance carrier for you specific plan details.
Membership
Board certified by the American Board of Orthopaedic Surgery
Member, American Academy of Orthopaedic Surgeons
Member, North American Spine Society
Hospital Affiliations
Advocate Sherman Hospital
Algonquin Road Surgery Center
Northwestern Hospital
Ortho Illinois Surgery Center
OSF Saint Anthony Medical Center
Rockford Ambulatory Surgery Center
Mercy Rockford Hospital
SwedishAmerican Hospital
Van Matre HealthSouth Rehabilitation Hospital
Reviews
---
Posted:
2019-02-14
Dr Braaksma gave me the best of care. He answered any questions I had and made me feel re-assured on my surgery.
---
Posted:
2019-01-31
Yes, I'm checking all "5's" - every single person here is caring and amazing.
---
Posted:
2018-12-11
We would recommend the Dr
---
Posted:
2018-12-07
EVERYONE IS SO CARING, COURTEOUS, HELPFUL. I HAVE NO COMPLAINTS WITH ANYONE!!!!
---
Posted:
2018-12-06
Dr seemed very knowledgeable and seemed to get to the root of the problem.
---
Posted:
2018-11-17
D. Braaksma answered all of our questions. He also explained everything very clearly.
---
Posted:
2018-10-30
The Dr was very knowledgeable and explained everything so it was easy to understand. Very kind, carin,g and also bedside manner . Highly recommended
---
Posted:
2018-10-25
Dr Braksma did a great job on my cervical fusion surgery, literally saving my life.He's a talented, highly competent surgeon that I would easily refer anyone to with back issues
---
Posted:
2018-10-25
After a few years dealing with other doctors not listening to my concerns, Dr. Braaksma not only listened but in my words is a Miracle Worker.
---
Posted:
2018-10-25
Dr Braaksma was excellent in describing the cause of the pain, explaining the x-rays and MRI in an understandable manner and answering all the questions I had. He took all the time needed and didn't act like he had to hurry on to another patient.
---
Posted:
2018-09-12
Dr. Braaksma was thorough, informative and very professional
---
Posted:
2018-08-25
Top notch doctor's that truly care. Will always refer anyone needing an orthopedic Dr.
---
Posted:
2018-08-23
Feeling blessed to have Dr Braaksma performing my upcoming procedure. I respect and admire him, and feel confident in his ability to help me with my back!
---
Posted:
2018-08-23
Dr. Braaksma is one of the nicest doctors I have been to. He explained everything so I could understand, was concerned about my pain, and told we what my options were.
---
Posted:
2018-08-15
Dr. Braaksma and his immediate staff are second to none in my book. I could not have been in better hands through this whole process.
---
Posted:
2018-07-26
Dr. Brakksma has done a great job explaining my options. He exudes confidence which helps me feel confident in the treatment.
---
Posted:
2018-07-18
Dr. Braaksma was very knowledgeable and pleasant, explains all options!
---