William Bush, DPM
I would like to take this opportunity to tell you more about myself and my experience in healthcare. I am originally from Belvidere, Illinois and I attended Rockford College before continuing my studies at Dr. William M. Scholl College of Podiatric Medicine, earning a doctor of podiatric medicine (D.P.M.) degree in 1984. Following my graduation, I pursued advanced podiatric surgical training as part of my internship and residency at Chicago Center Hospital. My practice is focused on surgical treatment of foot and ankle disorders, with a special interest in revision foot and ankle surgery. It is my mission to provide you excellent service, as well as compassionate care. I always strive to provide you with the same high-quality podiatric care that I would offer to a member of my family.
In addition to my extensive medical commitments, I enjoy reading, movies, art, and spending time with my family. Please let me know if there is anything I can do to further improve your experience at OrthoIllinois. My goal is to provide you the best medical care available.
I am looking forward to meeting you.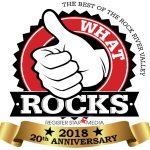 | | |
| --- | --- |
| BACHELOR'S DEGREE | Rockford College |
| MEDICAL DEGREE | Dr. William M. Scholl College of Podiatric Medicine |
| RESIDENCY | Chicago Center Hospital |
Insurance Questions?
Dr. Bush and Ortho Illinois accept multiple insurance providers. To see a list of insurances accepted click here. Contact your insurance carrier for you specific plan details.
Memberships
Board certified by the American Board of Podiatric Surgery in Foot & Ankle Surgery
Diplomat, the American Board of Podiatric Surgery
Fellow, the American College of Foot and Ankle Surgeons
Clinical Assistant Professor, University of Illinois – College of Medicine, Rockford
Hospital Affiliations
Ortho Illinois Surgery Center
OSF Saint Anthony Medical Center
Rockford Ambulatory Surgery Center
Mercy Rockford Hospital
SwedishAmerican Hospital
Reviews
---
Posted:
2018-12-28
Dr, PA and nurse were all very nice and explained thigs very well. Easy to understand.
---
Posted:
2018-12-27
I couldn't ask for anything better
---
Posted:
2018-12-16
outstanding service at orthoIllinois. dr. bush has excellent skills as a surgeon with a kind demeanor.
---
Posted:
2018-12-15
Dr. B is awesome.
---
Posted:
2018-12-07
Dr. Bush is extremely knowledgeable and a wonderful doctor
---
Posted:
2018-11-27
Dr Bush gave me confidence and was very pleasant!
---
Posted:
2018-11-07
Bill is a great doctor who has a great way of describing my problems.
---
Posted:
2018-10-03
Dr. Bush is a very knowledgeable Surgeon.
---
Posted:
2018-09-20
I do recommend Dr. Bush all the time to my patients, family and friends.
---
Posted:
2018-09-12
Dr. Bush takes the time to explain every option and does not talk over the patient. Also listens to the patients concerns.
---
Posted:
2018-08-31
Dr. Bush is wonderful as a care provider: He is extremely knowledgeable, kind, considerate, and helpful!
---
Posted:
2018-08-15
Terrific!
---
Posted:
2018-08-08
I do recommend Dr. Bush highly and especially to my patients.
---
Posted:
2018-07-21
I was very impressed with Dr. Bush. I have seen him before and he is very informative, very nice, shows concern, and makes good recommendations. In fact one problem is clearing up already because of his recommendation. Thanks Dr Bush you are a great doctor.
---
Posted:
2018-07-18
I have recommended OrthoIllinois to many people.
---
Posted:
2018-07-16
He is so very interested in making sure you feel he understands what you are going through and that you understand what he would recommend to take care of the problem.
---
Posted:
2018-07-09
Very thankful I could be seen on such short notice! Thank you Dr Bush and his resident for the cortisone shot in my foot. Feeling 100% better and was able to enjoy my vacation!
---
Posted:
2018-05-12
Dr. Bush is the best.
---
Posted:
2018-05-02
I love Dr. Bush he treated me about 10 years ago so I came back to him now. He is still the same. He listens to you and makes you feel comfortable. I always value his opinion and how he is going to care for me.
---
Posted:
2018-03-25
Dr. Bush obviously cares about his patients. He was very thorough, explaining everything and listening to my concerns. The staff from start to finish of my visit were amazing. I would definitely recommend Dr Bush and Orthoillinois to my friends and family.
---