Nikki Greenhill, PA-C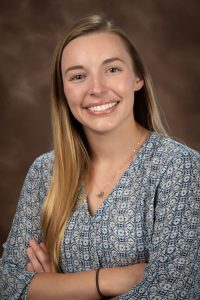 While in college, I shadowed a physician assistant (PA) in the emergency department.  At the time, I didn't know much about the role of PAs but after shadowing the PA, I knew this was the right career path for me.  I loved the idea of being able to play a direct role in the healing process of patients through determining an accurate diagnosis and providing proper treatment.
I attended PA school at Rosalind Franklin University of Medicine and Science.  My first job as a PA was in emergency medicine, the specialty that first sparked my interest in the PA profession.  In the emergency department, I treated patients of all ages for various medical problems.  However, I found myself drawn to the patients coming into the emergency department for orthopedic complaints, which is what led me to my career at Ortho Illinois.
Working at Injury Express in Ortho Illinois, I diagnose and treat fractures, sprains, muscle strains, tendinitis, osteoarthritis flares, and more.  I enjoy helping patients get answers to the cause of their pain by obtaining and reviewing diagnostic imaging, and then working together with the patient to come up with the best plan of care.  I strive to ensure that the patient fully understands their diagnosis and plays an active role in deciding their treatment plan.  I want all of my patients to leave the office feeling like their concerns have been addressed.
When I am not working, I enjoy being outside, skiing, rock climbing, reading, and spending time with friends and family.  I am also a big animal lover and always enjoy discussing pets with my patients.
Education
Rosalind Franklin University of Medicine and Science