Injury Express

Voted Best Urgent Care 2022; Voted Best Emergency Room 2021 in the Rock River Valley What Rocks consumers' choice voting.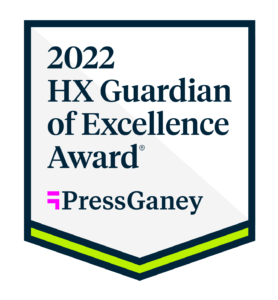 OrthoIllinois has been recognized by Press Ganey as a 2022 Human Experience Guardian of Excellence Award winner for Urgent Care. For more information click here.
Reserve a walk-in time
* Please note that while we make every effort to abide by reserved appointment times, due to unexpected delays with patients seen prior to your reserved time, being seen at your Reserved walk-in time cannot always be guaranteed.
Expanded hours with walk-in convenience from 3 locations!
Ortho Illinois' Injury Express is the only local injury walk-in facility that specializes in bones and joints to treat new acute orthopedic, and work-related injuries. Walk in during business hours at three locations or click on the "Reserve a Walk-In Time" orange box to the left.  Enter "Rockford," "Elgin," or "Algonquin" in the box displayed and click "Find" to view available time slots to reserve a specific appointment to be seen!  Injury Express in Rockford and Algonquin are open 7 days a week and Injury Express in Elgin is open Monday through Saturday.  Click here to find specific hours!
Call us at (779) 771-7000 if you have any questions. Injury Express is a Fast Track services location.
Remember to bring your insurance card!
Current insurance card or pre-payment of services required for walk-in service. Injury Express does not accept self-pay patients.
We're here to help when you get injured.
A friendly, walk-in clinic for strains, sprains, fractures, cuts and scrapes, Injury Express provides care under the medical direction of a physician with over 20 years experience as an emergency room provider, and who is backed by the expertise of highly-skilled sub-specialty orthopedic surgeons.
We care about your time and finances. Here's how:
Fast
Convenient care from specialists with the services you need on site, including radiology, MRI, splinting and casting, as well as therapy. Appointments for acute follow-up can be scheduled on the spot with a specialist.
Less expensive
Offering more economical access to specialized medical care at the cost of an office visit vs. the expense of an emergency room visit.
Self-pay patients and IDPA* are not accepted for Injury Express walk-in services. Injury Express walk-in services are not available to IDPA patients  or patients in collection for outstanding Ortho Illinois account balances.  See Participating Insurance Plans accepted for Injury Express services.
Back and neck pain
Fractures
Muscular pain
Simple Lacerations
Sports injuries
Work injuries
Dislocations
Strains and sprains
Other musculoskeletal injuries
Remember to bring your insurance card! Current insurance card or pre-payment of services required for walk-in service.  Please consult your insurance carrier to understand your in/out-of-network and co-pay responsibilities.  Injury Express does not accept self-pay patients.
Accepted Insurance
Aetna PPO, POS
The Alliance
BCBS PPO, Open Access, POS
BCBS HMO – Physician Care Network #098 only
Cigna Open Access PPO plans
Corvel (Workers' Compensation)
Coventry – Commercial PPO, POS
ECOH
First Health PPO
Health Alliance Medical Plan
HFN
Humana / Choice Care – Commercial PPO, POS
PHCS/Multiplan (PHCS must be primary network)
Quartz Health ASO/HMO (Swedish American Health System Employees or dependents, fully insured or self-insured groups effective 7/1/2018, Medicare Advantage effective 7/1/2018. Quartz HMO plans do not require referrals.)
United Healthcare – Commercial PPO, POS; Medicare Advantage PPO, AARP Medicare Complete
Medicare
Medicare Replacement Plans PPO, POS, Open Access
Insurance NOT ACCEPTED
Advocate Accountable Health
Aetna Medicare Advantage
All BCBS HMO plans except for Site 98 (physicians care network)
BCBS Community Family Health
BCBS PPO Choice
Coventry Total Care
Harmony Health Plan
IlliniCare Health Plan
Illinois Public Aid
Meridian HealthPlan
Self pay
Tricare Prime
UMR Health Smart Preferred
United Healthcare Navigate
Veterans Association
Wisconsin Public Aid (BadgerCare)
Any HMO insurance plans that require a referral authorization from the PCP unless the authorization is brought to the appointment
2023
Easter Sunday, April 9
Memorial Day May 29
Independence Day July 4
Labor Day September 4
Thanksgiving Day November 23
Friday after Thanksgiving November 24
Christmas Eve December 24
Christmas Day December 25
New Year's Day January 1, 2024