Run Right Running Clinic
Run Smart. Run Strong. Run Right.
Improve Your Performance, and Decrease Your Risk of Injury
"I had Achilles and heal surgery about a year and a half ago, and I was told by the surgeon that wouldn't be able to run again…In working with Jon and RunRight, I was able to start running again, and I ran my first marathon about six months ago." – Karen S.
---
You have a 70% chance of injury as a result of running.
RunRight cuts your chance of injury down. How do we do that? By making sure you have the right shoes and form And by identifying points of weakness and giving you the tools you need to get stronger. And if you do injure yourself, come in for a free injury screening…but please, don't injure yourself.
---
Which Option is Right For You?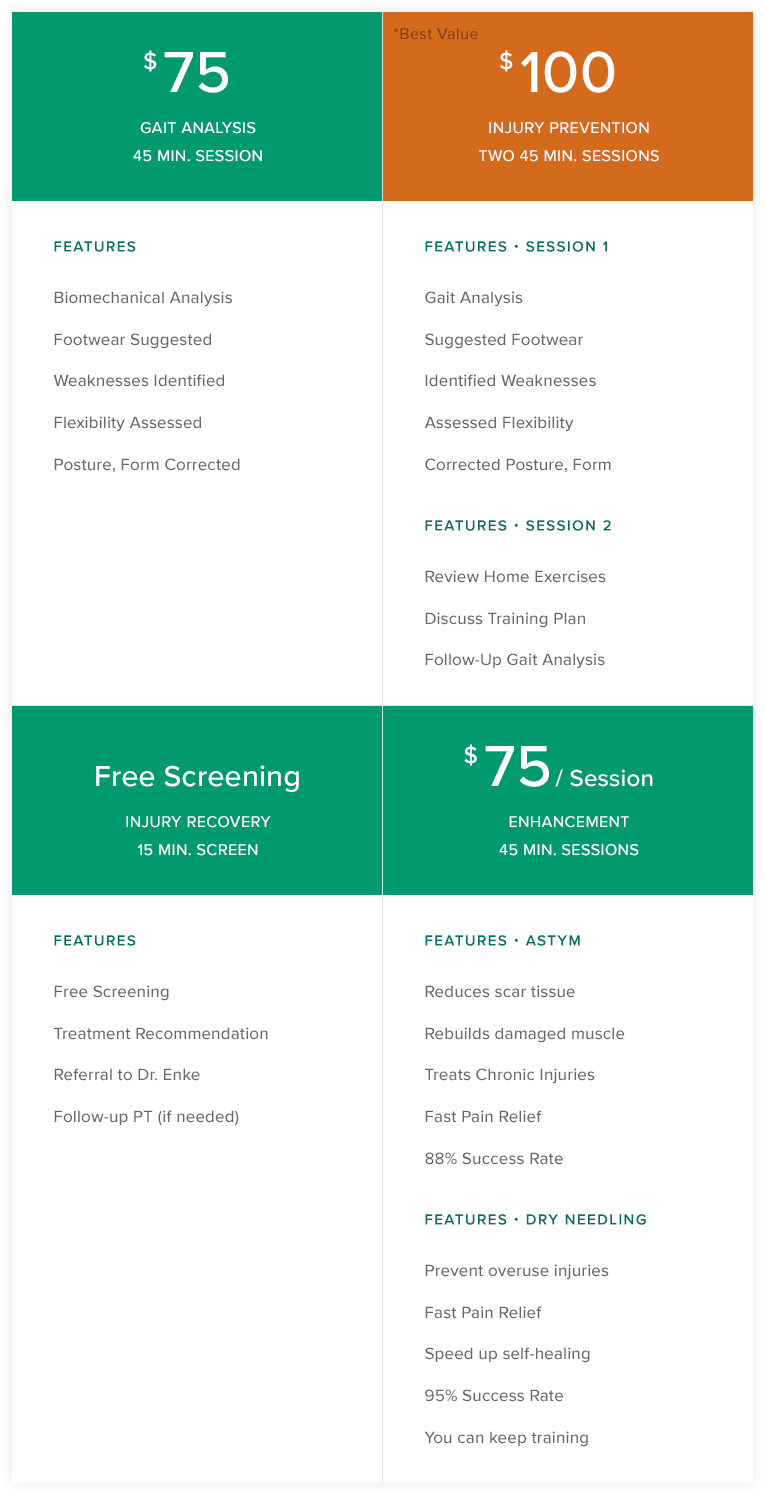 Call 779-774-1293 to Make An Appointment.
---
Resources
5 Keys of Proper Running Form
12 Stretches to prepare you to run
Feel free to download and share our Running Shoe Selection/Replacement Guide, Pool Running Options, Training Log, Nutrition Information.