Cinthia Bennett, APN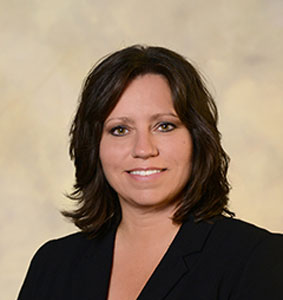 I am an Advanced Practice Nurse (APN) who specializes in neurosurgery at Ortho illinios. After completing my nursing degree I a registered nurse in a neuro-trauma intensive care unit, at OSF Saint Anthony Medical Center, for 15 years.  I then returned to school and earned my Master of Science degree at Saint Antony College of Nursing in Rockford, Il. in 2013. I am now board certified with the American Nurses Credentialing Center (ANCC) as a family nurse practitioner.
In addition, I attained specialty certification as a Certified Neuroscience Registered Nurse (CNRN).  As a hospital-based nurse practitioner who cares for neurosurgical patients ranging from neonatal to geriatric I also a first assistant in surgery with Todd Alexander MD.
I utilize an interdisciplinary collaborate approach to patient care and my goals are to facilitate timely communication with family and patients to ensure they fully understand the complexities of the diagnosis and treatment plan. Working in a close collaborative relationship with Dr. Alexander, to determine the needs of neurosurgical patients and their families, is the fundamental basis of my practice.  This is something that I am committed and dedicated to.
Assists
Todd Alexander, MD, Neurosurgery
Education
Bachelor of Science degree, Nursing – OSF Saint Anthony College of Nursing
Master of Science degree, Family Nurse Practitioner – OSF Saint Anthony College of Nursing.
Additional certification as Certified Neuroscience Registered Nurse (CNRN)