Clayton Lewis, PA-C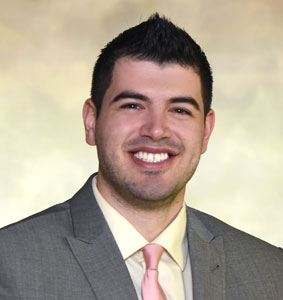 I have always favored the sciences, and planned on working in the medical field. As I was finishing my undergrad schooling, a good friend of mine was accepted into a physician assistant program. After talking with him about his experiences, I quickly realized this profession was a good fit. Graduating with a degree in biology, I looked forward to furthering my education at the University of Dubuque, where I completed the PA program in 2018.
Before starting my career at OrthoIllinois, I worked as an ER technician at Beloit Memorial Hospital.  During my clinical rotations, I worked with medical providers in various different specialties. My last rotation with OrthoIllinois particularly solidified my commitment to orthopedic surgery.
As a provider, I fully support our mission of "partnering with people to promote and restore active lives ." Every patient should be treated as an individual as we work together to reach a common goal. I believe that taking care of the patient as a whole is necessary for a successful recovery.
I am also able to care for patients with empathy as I was myself a former orthopedic patient.  I tore my ACL playing basketball in my junior year at UW-Platteville. Dr. Jon Whitehurst reconstructed my ACL , and I was back to playing the next season. Growing up surrounded by sports, I was fascinated by the recovery process. It's great to now be working among the professionals who sparked my initial interest in orthopedics, and opened my eyes to a career of helping others.
Assists
Brian Bear, MD, Hand, Wrist, Elbow & Shoulder
Education
Bachelor of Science degree – University of Wisconsin, Plattville
Masters of Science in Physician Assistant Studies  – University of Dubuque