Brian Foster, MD
My interest in medicine began at an early age when my dad, as a busy general surgeon, often took me to work with him while making his rounds on the weekend and on call overnight. I loved everything about the hospital: from the hustle and bustle of a level one trauma center, to how my dad put people at ease with his unparalleled bedside manner. Just as influential was what I saw outside of the hospital: appreciative patients thanking my dad for helping them through times when they were sick or injured and most vulnerable. Even as a child, I knew I wanted to make this same difference in peoples' lives.
I focused my educational career around medicine and even spent time as a nursing assistant in the intensive care unit during college, where I gained valuable insight into the team effort required for patient care.
After completing my medical degree I was exposed to many areas of orthopedic surgery during my residency. While treating an abundance of hand injuries in both the emergency and operating room I began to realize that though they are just a small part of the body, hands effect daily function in a significant way. Consequently, repair of hand injuries and deformities can dramatically improve a patient's life.
My decision to pursue hand surgery as a career was further strengthened by a medical mission trip to Vietnam. We operated on children with a variety of hand problems, from syndactyly in Apert Syndrome to ulnar nerve deficiency resulting from trauma. By restoring form and function to these children's hands, we added a new dimension to their lives.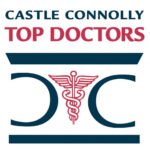 My approach to patient care revolves around communication. As a hand and upper extremity surgeon, my job is to evaluate and treat disorders including, but not limited to, traumatic, degenerative, congenital, and rheumatologic problems. A vital part of my job however, is to educate patients and their families of their diagnosis, treatment options, and expected outcomes. To do this well, I must learn what makes a patient unique.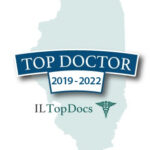 I am looking forward to meeting you and helping guide you through the best course of management for your condition. Please let me know if there is anything I can do to further improve your experience at OrthoIllinois. My goal is to provide you the best medical care available.