Kenneth Korcek, MD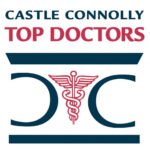 I would like to take this opportunity to tell you more about myself and my experience in healthcare. I am originally from New York, New York and I earned my B.S. degree in biology at the State University of New York, Binghamton, in 1992. I continued my studies at the New York Medical College, obtaining my medical degree in 1996. Following my graduation, I completed an internship and pursued advanced orthopedic training as part of my residency at St. Luke's – Roosevelt Hospital Center / Columbia University College of Physicians and Surgeons in New York City. In addition, I completed another year at a subspecialty training program, or fellowship, in hand and upper extremity surgery at the Washington University School of Medicine.
My practice is focused on diseases and disorders of the hand and upper extremity. It is my mission to provide all my patients excellent service, as well as compassionate care. I always strive to provide you the same high quality of orthopedic care that I would offer to a member of my family.
I have attended and spoken at numerous lectures, made presentations, and authored several orthopedic research papers and articles.
In addition to my extensive medical commitments, I enjoy digital photography, music, golfing, exploring advancements in technology and spending time with my family.
Please let me know if there is anything I can do to further improve your experience at Ortho Illinois. My goal is to provide you the best medical care available.
I am looking forward to meeting you!