Christopher Sliva, MD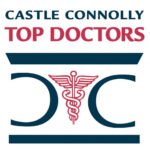 As a board-certified orthopedic spine surgeon, Dr. Christopher Sliva specializes in the treatment of herniated discs, spinal stenosis, spondylolisthesis and degenerative diseases of the spine.  He has extensive experience in the treatment of spinal tumors, infections, complex revision surgery, and trauma in the cervical, thoracic, and lumbar spine.  His practice expertise includes spinal deformity such as scoliosis and kyphosis in adults and children.
Dr. Sliva's interest in pursuing a medical career was triggered when he sustained an athletic-related knee injury while growing up in a small central Illinois town.  The science of surgery fascinated him, but he also recognized there was an art to understanding who will best benefit from a surgical procedure.  Following his graduation with High Honors and Departmental Distinction with a Bachelor of Science degree from the University of Illinois Champaign-Urbana, Dr. Sliva was accepted to Rush Medical College where he received his medical degree before beginning a five-year residency in orthopaedic surgery at the University of Iowa.  Honing his specialist skills further, he then completed advanced additional training as a Spine Surgery Fellow at William Beaumont Hospital in Royal Oak, Michigan.
Today, Dr. Sliva strives to reflect his personal core values in his patient interactions.  He offers compassion, honesty, integrity, and the highest level of surgical care.  His goal after diagnosis is to ensure his patients have a complete understanding of their treatment options and to then reach a shared decision as to the best treatment plan.
When not practicing medicine, Dr. Sliva serves as a clinical assistant professor at the University of Illinois College of Medicine at Rockford and volunteers his time providing orthopedic care to the children at Walter Lawson Children's Home in Loves, Park, Illinois.   Weekends and evenings find him actively involved with community, church, and his children's school activities.  He is an avid collegiate sports fan and personally enjoys a round of golf with friends, kicking a soccer ball with his daughter, skiing with his son, or running trails with his wife.
| | |
| --- | --- |
| BACHELOR'S DEGREE | University of Illinois Champaign-Urbana |
| MEDICAL DEGREE | Rush Medical College |
| RESIDENCY | University of Iowa Residency in Orthopaedic Surgery |
| ORTHOPEDIC SPINE FELLOWSHIP | William Beaumont Hospital – Royal Oak, Michigan |
Dr. Sliva and Ortho Illinois accept multiple insurance providers. To see a list of insurances accepted click here. Contact your insurance carrier for you specific plan details.
Membership
Board Certified by the American Board of Orthopaedic Surgery
Member, American Academy of Orthpaedic Surgeons
Member, North American Spine Society
Member, Illinois State Medical Society
Member, Winnebago County Medical Society
Hospital Affiliations
OSF Saint Anthony Medical Center
UW Health Northern Illinois  / SwedishAmerican Hospital
Mercyhealth Javon Bea Hospital
Van Matre Encompass Health Rehabilitation
2018 – 2023 Top Doctors in Orthopaedic Surgery, Castle Connolly
2018 Patients' Choice Award, Vitals Patients Choice
2018 Patients' Choice 5th Anniversary Award, Vitals Patients Choice
2018 Compassionate Doctor Award, Vitals Patient Choice
2018 Compassionate Doctor Award 5 Year Honoree, Vitals Patients Choice
2018 On-Time Doctor Award, Vitals.com
2017 341 Spine Surgeons to Know, Becker's Spine Review
2017 America's Most Honored Professionals- Top 1%, American Registry
2017 Patients' Choice Award, Vitals Patients Choice
2017 Patients' Choice 5th Anniversary Award, Vitals Patients Choice
2017 Compassionate Doctor Award, Vitals Patient Choice
2017 Compassionate Doctor Award 5 Year Honoree, Vitals Patients Choice
2017 On-Time Doctor Award, Vitals.com
2016 344 Spine Surgeons to Know, Becker's Spine Review
2016 America's Most Honored Professionals- Top 1%, American Registry
2016 Patients' Choice Award, Vitals Patients Choice
2016 Patients' Choice 5th Anniversary Award, Vitals Patients Choice
2016 Compassionate Doctor Award, Vitals Patient Choice
2016 Compassionate Doctor Award 5 Year Honoree, Vitals Patients Choice
2016 On-Time Doctor Award, Vitals.com
2015 Premier Spine Surgeon, Newsweek Magazine
2015 Top Doctors in Orthopaedic Surgery, Castle Connolly
2015 Patients' Choice Award, Vitals Patients Choice
2015 Patients' Choice 5th Anniversary Award, Vitals Patients Choice
2015 Compassionate Doctor Award, Vitals Patient Choice
2015 Compassionate Doctor Award 5 Year Honoree, Vitals Patients Choice
2015 On-Time Doctor Award, Vitals.com
2015 HealthGrades Awards for Spine Surgery
Rockford Memorial Hospital:
Named One of American's 100 Best Hospitals for Spine Surgery
Recipient of Spine Surgery Excellence Award for 3 consecutive years 2013-2015
Named Among the Top 10% in the Nation for Spine Surgery for 3
consecutive years 2013-2105