Spine & Neck
Regional destination for advanced spine care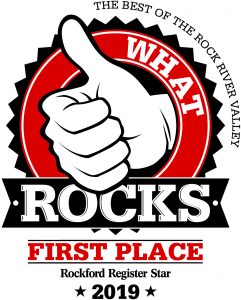 Ortho Illinois Spine Care is a regional spine care center and the destination for adult and pediatric patients in Northern Illinois and the Chicago region who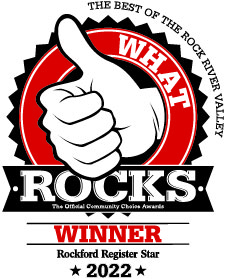 are suffering with back and neck pain. Founded by Ortho Illinois, this center provides patients with access to rehab options and other non-surgical and minimally invasive treatments all at one location, for convenience and full service.
Highly trained and skilled surgeons
Ortho Illinois Spine Care center combines the expertise of fellowship-trained orthopedic spine surgeons Tom Stanley, MD, Michael Roh, MD, and Christopher Sliva, MD, interventional spine specialists Ryan Enke, MD, Zeeshan Ahmad, MD, and Christopher Faubel, MD, and pain management specialist Neal Shah, MD to provide both surgical and conservative treatments for acute and chronic spine conditions.
Invasive surgery as a last option
Our goal is to emphasize non-surgical treatment options and when needed, minimally invasive spine surgery, under one roof, to avoid fragmented care. Emphasis on non-surgical approaches makes our Spine Center unique.
Some non-surgical treatment options include exercise, relaxation, positioning, pain medications, muscle relaxants, epidural injections, and manual and physical therapy. We have a full service rehab gym with spine- trained therapists.
Drs. Enke, Ahmad, Faubel, and Shah specialize in non-surgical treatment of back and neck symptoms and can often help patients resolve their pain, restore function and avoid surgery. They and our physical therapists can help you focus on function and body mechanics.
Understanding pain
Pain is a symptom that something is wrong. Perhaps the spine muscles are too weak, or inflexible. Perhaps you lifted something heavy and threw out your back or the body mechanics were off. We can develop a rehab plan to meet your individual condition and needs. We want you to get back to your life, instead of drugging you to mask your discomfort and recommending bed rest, each of which has been shown to cause more pain and create more risk of strain and pain, and addiction. We have learned and studies support treating pain with movement like low-impact sports including walking and swimming.
Science based clinic protocols
Ortho Illinois Spine Care has developed science-based clinical protocols to improve care and reduce treatment variation, to truly manage quality of care. These protocols assure that you get the right treatment at the right time, every time. This also assures that all non-surgical options have been tried before resorting to spine surgery.
There is a lot of talk about quality, but we measure patient outcomes against pain severity at intake and functional status post- treatment. Our aim is continual quality improvements. To reach this goal we conduct patient satisfaction audits. We want to know what you think and how you feel.
However, sometimes spine surgery is unavoidable. When your symptoms fail to respond to conservative non-surgical care, like injection therapy or customized physical therapy, surgery may be the only option. Some symptoms that persist with non-surgical approaches include weakness or numbness in a leg or hand, or loss of bowel or bladder control. These are medical emergencies and require neck or back surgery quickly to prevent permanent paralysis, or loss of function.
When spine surgery is necessary, our fellowship trained specialists Drs. Stanley, Roh, and Sliva have the skills, training and experience to address all sorts of spine problems including herniated discs, spinal fractures, spinal stenosis, degenerative disc disease and spinal tumors.
Our team is here for you
We offer the best, least invasive and least aggressive options to relieve your pain and symptoms so you can get back to the life you love. Ortho Illinois Regional Spine Care Center has offices in Rockford, Elgin and Algonquin, Illinois.