When it comes to summer chores – think safety first
From mowing the lawn to making s'mores around a campfire to preparing food for the grill, there are many ways we can injure our hands in the summer. In fact, hand injuries are more common in the summer than in the winter. Think about it – we're more active when the weather is nice which gives us a better chance of getting injured. One of the most common hand injuries I see is from one of the most common chores – mowing the lawn.
While lawn mowers are easy to use, so much so that children are often assigned the task, they are powerful machines that can be the cause of severe injuries from burns to broken bones to amputation. In fact, The American Academy of Orthopaedic Surgeons recommends children be at least age 12 before operating a push mower, and age 16 before using a riding lawn mower.
According to the US Consumer Product Safety Commission, more than 274,000 adults and 12,000 children were injured by lawn mowers in 2015. But, before we decide to turn our nicely manicured lawns into prairies, let's look at the following safety tips to help ensure only the lawn gets cut:
Always wear heavy gardening gloves while using a lawn mower or other landscaping/trimming tools
Make sure your hands are always clear from the blades at all time
Be extremely careful when cleaning your mower, or if it gets clogged. And take your time – one quick movement can spell disaster
In the event you do suffer a hand injury, make sure you do the following:
For a minor wound treat it by rinsing the injured area and cleaning it with mild soap and water or diluted peroxide and water. You'll want to cover the wound with a clean, lint-free cloth.
Apply ice to the injured area
Go immediately to OrthoExpress or a hospital emergency department if your injury is:
A crooked or twisted finger or wrist – this may mean your bone is broken
A cut that is pulsating bleeding
A cut that is down to the bone or tendons
A partial or full amputation or if your finger tip is turning blue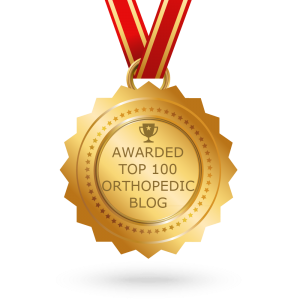 For the most part, summer accidents can be avoided when we take proper precaution and think about being safe when doing any summer activity. But let's face it, accidents happen, and when they do, the most important thing to remember is to stay calm, follow the tips above and if necessary, seek immediate medical attention.